Hi Guys
Forgive my technical ignorance but has anyone tried to convert their 30d into a 40d or even better a 50d?
From the info I have found thus far the 30d, 40d & 50d are all the same engines (N57D30) but each has a different turbo? The 30d has a single turbo whilst the 40d has a twin-turbo and 50d a tri-turbo.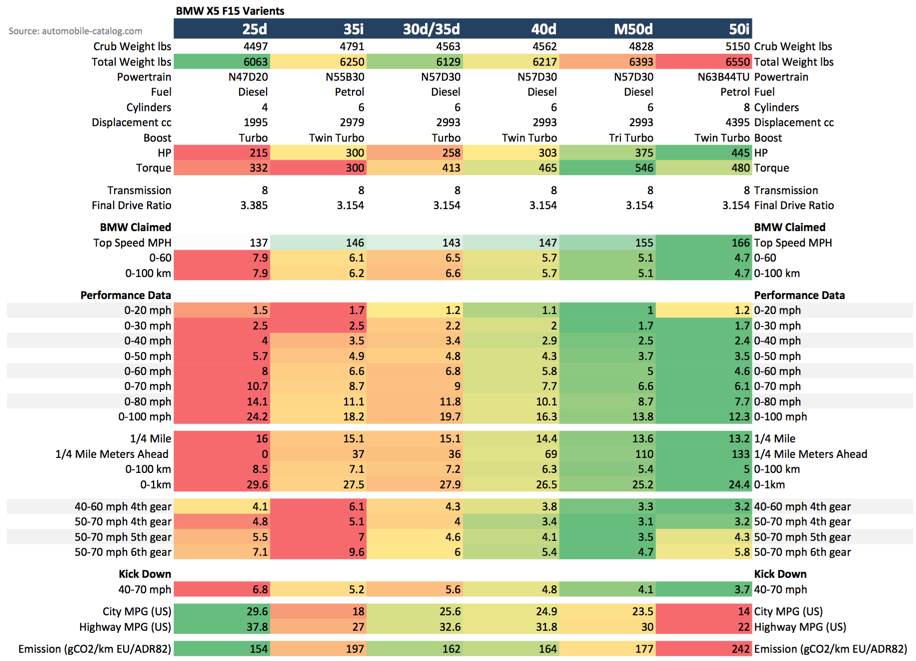 Wondering if it would be possible to buy some x5 40d or 50d OEM parts (either new or rebuilt) and put them on my 2013 x3 30d (F25) (which also has the same 
N57D30 engine)
 to make this a 40/50d then do a straight pipe with software for some serious power. Assume there would be other mods required as well but from what I have found thus far biggest difference is the turbo?
Have been wanting to do the straight pipe, Dp, DPF & EGR removal with a stage 2 software in any event so this might be a crazy but worthwhile initial purchase to prevent duplicate purchases at a later stage…
*Yes Lockdown has me very board and dreaming
Came across the following article on Speed hunters but this guy did an engine swop, I'm looking at possible OEM differences between 30d, 40d & 50d as the x3 only came out in a 20d & 30d in SA.
http://www.speedhunters.com/2016/03/bmw-...ple-turbo/
I call her Oprah as she's a torque show
Current: x3 F25 30D M Sport
Current: Mazda RX7 FD
Ex: 1 series 125i Coupe
Ex: Polo 1.9TDI Sportline (The one that got away)