19-05-2018, 02:52 AM
e46monk3y
My Garage
Events Organiser


Posts: 724
Likes Given: 238
Likes Received: 219 in 148 posts
Joined: Sep 2009
Reputation: 6
Cars and Coffee - 23rd June 2018 - Social Event
---
BMWFanatics will be hosting its Cars & Coffee event this year at the latest independent dealership in JHB named The 357.
Join us for chilled afternoon of sipping coffee & chatting to like minded individuals whilst parked off at this stunning new venue...
Details for the meet as follows:
Cars and Coffee @ The 357.
Date : Sat 23rd June 2018

Time : 13.30pm - 17.00pm

Venue : The 357

Address : 100th 12th avenue - Rivonia - JHB
357 is sponsoring 2 prizes!!!
1st. prize is.... A Samsung 40" LED TV

2nd prize is.... A paint correction detail
It will be a lucky draw out a hat.
Tickets will be on sale at
R10.00
each proceeds of which will go to the
SPCA.
Max number of entries per person is limited to 10.
See you guys there!
See you there
---
The following 11 users Like e46monk3y's post:
444YYY
,
danieltau
,
FiRi@Rennzport
,
JodyD
,
Kyle Daniel
,
lebofa
,
Lev
,
Preshen14
,
Rayzor
,
S1NGH 911
,
Thami4u
19-05-2018, 09:33 AM
lebofa
My Garage
Some say... that post count matters


Posts: 497
Likes Given: 95
Likes Received: 107 in 87 posts
Joined: Jun 2014
Reputation: 0
RE: Cars and Coffe - 23rd June 2018 - Social Event
---
count me in
---
Current: 2014 F30 320d M sport with M performance power kit
Ex: 2011 C350 CDI
19-05-2018, 09:41 AM
RAArmstrong
My Garage
Honorary///M & Robhulhu


Posts: 18 485
Likes Given: 2 115
Likes Received: 3 104 in 2 506 posts
Joined: Aug 2012
Reputation: 63
RE: Cars and Coffe - 23rd June 2018 - Social Event
---
---
Current: 2008 Mercedes E320 CDI
19-05-2018, 09:43 AM
JodyD
My Garage
Events Organiser


Posts: 1 843
Likes Given: 764
Likes Received: 476 in 376 posts
Joined: May 2013
Reputation: 17
RE: Cars and Coffe - 23rd June 2018 - Social Event
---
LIST :

1) lebofa
2) Jody
3)
4)
5)
6)
7)
8)
9)
10)
---
19-05-2018, 09:52 AM
S1NGH 911
My Garage
Much posts, bruh


Posts: 2 126
Likes Given: 1 094
Likes Received: 670 in 555 posts
Joined: Sep 2011
Reputation: 11
RE: Cars and Coffe - 23rd June 2018 - Social Event
---
---
19-05-2018, 10:35 AM
FiRi@Rennzport
My Garage
BMWFanatics Advertiser


Posts: 5 712
Likes Given: 2 720
Likes Received: 4 128 in 2 042 posts
Joined: Jun 2013
Reputation: 141
RE: Cars and Coffe - 23rd June 2018 - Social Event
---
Awesome stuff
LIST :
1) lebofa
2) Jody
3) S1NGH 911
4) Firi
5)
6)
7)
8)
9)
10)
Sent from my SM-N950F using Tapatalk
---
- - - - - - - - - -
19-05-2018, 01:37 PM
TurboLlew
My Garage
CthuLlew


Posts: 1 500
Likes Given: 835
Likes Received: 1 185 in 543 posts
Joined: Jan 2013
Reputation: 14
RE: Cars and Coffe - 23rd June 2018 - Social Event
---
LIST :

1) lebofa
2) Jody
3) S1NGH 911
4) Firi
5) TurboLlew
6)
7)
8)
9)
10)
---
19-05-2018, 07:45 PM
Iceman12596
My Garage
Wiki


Posts: 1 688
Likes Given: 1 011
Likes Received: 483 in 376 posts
Joined: Feb 2013
Reputation: 23
RE: Cars and Coffe - 23rd June 2018 - Social Event
---
(19-05-2018 01:37 PM)TurboLlew Wrote: LIST :

1) lebofa
2) Jody
3) S1NGH 911
4) Firi
5) TurboLlew
6) Iceman
7)
8)
9)
10)
---
20-05-2018, 08:37 AM
Preshen14
My Garage
Events Organiser


Posts: 448
Likes Given: 91
Likes Received: 146 in 102 posts
Joined: Oct 2016
Reputation: 0
RE: Cars and Coffe - 23rd June 2018 - Social Event
---
(19-05-2018 07:45 PM)Iceman12596 Wrote:

(19-05-2018 01:37 PM)TurboLlew Wrote: LIST :

1) lebofa
2) Jody
3) S1NGH 911
4) Firi
5) TurboLlew
6) Iceman
7) Preshen14
8)
9)
10)
---
Current : 2004 E46 330i MtechII A/T
Stainless Exhaust | Decat | Coilovers
20-05-2018, 09:07 PM
Shabz
My Garage
The Kebab


Posts: 4 629
Likes Given: 940
Likes Received: 532 in 428 posts
Joined: Aug 2012
Reputation: 16
RE: Cars and Coffe - 23rd June 2018 - Social Event
---
LIST :

1) lebofa

2) Jody

3) S1NGH 911

4) Firi

5) TurboLlew

6) Iceman

7) Preshen14

8) Shabz

9)

Sent from my SM-G930F using Tapatalk
20-05-2018, 10:56 PM
Bernard335
My Garage
BMW Car Club Member


Posts: 1 550
Likes Given: 411
Likes Received: 634 in 435 posts
Joined: Jul 2013
Reputation: 4
RE: Cars and Coffe - 23rd June 2018 - Social Event
---
LIST :

1) lebofa

2) Jody

3) S1NGH 911

4) Firi

5) TurboLlew

6) Iceman

7) Preshen14

8) Shabz

9) Bernard335

10)
---
2017 Toyota Fortuner 2.8D Auto
2017 Toyota Hilux XtraCab 2.8D Auto
2006 E46 M3
1994 E36 M3
2005 Yamaha Raptor 660
1994 E36 328i Race Car (part owner)
1994 E36 328i GTR Wide Body Race Car


Ex
2011 Toyota Prado 150 VX
2013 F30 335i M-Sport M-Performance
2011 Toyota Hilux 3.0D4D D/C
2010 VW Golf 6 GTi DSG
2007 Toyota Hilux 3.0D4D D/C (stolen)
2005 VW Golf 5 GTi (stolen)
2001 Toyota Tazz 1.6
21-05-2018, 05:13 AM
BeemerFanatic
My Garage
Events Organiser


Posts: 1 314
Likes Given: 3
Likes Received: 374 in 316 posts
Joined: Dec 2015
Reputation: 4
RE: Cars and Coffe - 23rd June 2018 - Social Event
---
LIST :
1) lebofa
2) Jody
3) S1NGH 911
4) Firi
5) TurboLlew
6) Iceman
7) Preshen14
8) Shabz
9) Bernard335
10) Beemerfanatic
11)
12)
13)
14)
15)
21-05-2018, 09:24 AM
e46monk3y
My Garage
Events Organiser


Posts: 724
Likes Given: 238
Likes Received: 219 in 148 posts
Joined: Sep 2009
Reputation: 6
RE: Cars and Coffee - 23rd June 2018 - Social Event
---
LIST :

1) lebofa

2) Jody

3) S1NGH 911

4) Firi

5) TurboLlew

6) Iceman

7) Preshen14

8) Shabz

9) Bernard335

10) Beemerfanatic

11) e46monk3y

12)

13)

14)

15)
---
21-05-2018, 03:09 PM
JodyD
My Garage
Events Organiser


Posts: 1 843
Likes Given: 764
Likes Received: 476 in 376 posts
Joined: May 2013
Reputation: 17
RE: Cars and Coffee - 23rd June 2018 - Social Event
---
LIST :

1) lebofa

2) Jody

3) S1NGH 911

4) Firi

5) TurboLlew

6) Iceman

7) Preshen14

8) Shabz

9) Bernard335

10) Beemerfanatic

11) e46monk3y

12)

13)

14)

15)
---
24-05-2018, 12:00 PM
FiRi@Rennzport
My Garage
BMWFanatics Advertiser


Posts: 5 712
Likes Given: 2 720
Likes Received: 4 128 in 2 042 posts
Joined: Jun 2013
Reputation: 141
RE: Cars and Coffee - 23rd June 2018 - Social Event
---
---
- - - - - - - - - -
24-05-2018, 12:06 PM
tman
My Garage
Mr Cthulhu


Posts: 2 506
Likes Given: 116
Likes Received: 928 in 680 posts
Joined: May 2012
Reputation: 5
RE: Cars and Coffee - 23rd June 2018 - Social Event
---
LIST :

1) lebofa

2) Jody

3) S1NGH 911

4) Firi

5) TurboLlew

6) Iceman

7) Preshen14

8) Shabz

9) Bernard335

10) Beemerfanatic

11) e46monk3y

12) tman

13)

14)

15)
---
330d E90 LCI DP & SW
2.0d F25 X3 - Hers
320d E90 LCI - Ex
328i E46 - Ex
Ph'nglui mglw'nafh Cthulhu R'lyeh wgah'nagl fhtagn
#NoLivesMatter


24-05-2018, 12:14 PM
STEVEN COOL
My Garage
///Member


Posts: 863
Likes Given: 480
Likes Received: 296 in 239 posts
Joined: Dec 2010
Reputation: 11
RE: Cars and Coffee - 23rd June 2018 - Social Event
---
LIST :

1) lebofa

2) Jody

3) S1NGH 911

4) Firi

5) TurboLlew

6) Iceman

7) Preshen14

8) Shabz

9) Bernard335

10) Beemerfanatic

11) e46monk3y

12) tman

13) steven

14)

15)
---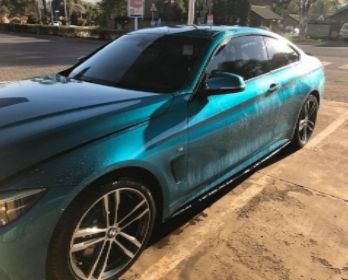 2017 440i lci m sport snapper rocks blue mppks 265kw 520nm
24-05-2018, 12:36 PM
(This post was last modified: 24-05-2018 12:36 PM by KingKalie.)
KingKalie
My Garage
Some say... that post count matters


Posts: 280
Likes Given: 95
Likes Received: 88 in 69 posts
Joined: Sep 2017
Reputation: 0
RE: Cars and Coffee - 23rd June 2018 - Social Event
---
LIST :
1) lebofa
2) Jody
3) S1NGH 911
4) Firi
5) TurboLlew
6) Iceman
7) Preshen14
8) Shabz
9) Bernard335
10) Beemerfanatic
11) e46monk3y
12) tman
13) steven
14) Kalie
15)
16)
17)
18)
19)
20)
---
/o(O)(O)\(|||||)(|||||)/(O)(O)o\
24-05-2018, 01:45 PM
Zapirude
My Garage
Noob

Posts: 40
Likes Given: 57
Likes Received: 7 in 7 posts
Joined: Jun 2017
Reputation: 0
RE: Cars and Coffee - 23rd June 2018 - Social Event
---
LIST :

1) lebofa

2) Jody

3) S1NGH 911

4) Firi

5) TurboLlew

6) Iceman

7) Preshen14

8) Shabz

9) Bernard335

10) Beemerfanatic

11) e46monk3y

12) tman

13) steven

14) Kalie

15) Chris

16)

17)

18)

19)

20)
25-05-2018, 01:24 PM
JodyD
My Garage
Events Organiser


Posts: 1 843
Likes Given: 764
Likes Received: 476 in 376 posts
Joined: May 2013
Reputation: 17
RE: Cars and Coffee - 23rd June 2018 - Social Event
---
Notice :
BmwFanatics stickers will be sold at this event by our local dealer
RIYO
R50 for a set ,
---
The following 1 user Likes JodyD's post:
FiRi@Rennzport
User(s) browsing this thread:
1 Guest(s)
Return to Top
Return to Content