Hi Guys,
Sho.. Been a while
So I've always loved the E46 Individuals, and I regretted selling my old 320i so I decided it was time for...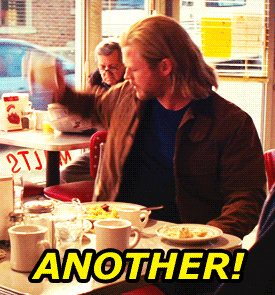 So finding a clean one with the right spec is pretty f***ing tough, saw some real shockers but ended up finding the one...
2003 E46 330i Individual
Aegean Blue
Usual options as well as HK sound
She does need some work, but I'll hopefully be documenting the DIY...
Snapped up a few random pics...
DISA Valve
These are a rather notorious part on these cars, they are meant to regulate intake pressure depending on driving style. Their construction is a known issue, basically the pin that holds the actual flap in place comes loose releasing all of the stuff into your intake a la hand grenade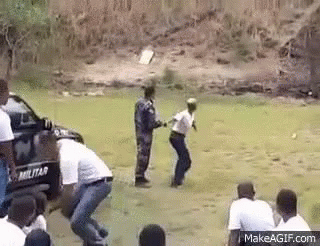 With this in mind, it was the first bit of maintenance I chose to carry out...
Quite an easy job, I chose to clean the throttle body and Idle valve while I was in there.
It fits just above the intake boot, two T40 bolts hold it on
Here you can see the condition of the old part, the flap was actually loose and the pin was on it's way out... This is after 170k kms. The issue with the flap being loose is that the ECU fuels according to the position of that flap, the car really lacked that punch that you expect from a 170odd kw engine before.
Here's what a new one looks like at the default position (notice the flap is open), it actually has loads of tension and is difficult to move manually... Compared to the old one which basically moved without any effort.
All back together:
I know the engine bay is filthy, but there's more to do before the cleaning can happen :lol:
Not a cheap job, part from the dealers is R5200 with discount, there are several cheaper options on ebay but I chose not to install a generic part because of the possible repercussions if it were to fail.
The car now feels muuuuch smoother and the low end torque is back.
Next up...
Interior Clean
So as with most cars on the road, it looked as if the leather was never properly cleaned... So I got my detailing stuff together and tackled it on Sunday.
Turtle Wax Interior 1 for cleaning
Gtechniq L1 and C6 for protection
Before:
And after:
Next up is the valve cover gasket replacement... Another common wear and tear part, and mine is definitely in need of replacement (I can see some oil sweat around the cover).
Also, there was a bundle of wires in the cubby that annoyed me, so I decided to see where they were going
Expectation :
Reality:
And to conclude, obligatory wash pics:
[/quote]
---
Then... After numerous complaints from family / management, I decided to have a look fixing the oil leaks.
This is what I imagine the engine looks like when it's running
I noticed that most of the oil was around the valve cover gasket, which eventually makes it's way down to any fresh tar/paving around.
Some investigatory pics
So off to ... uh... Goldwagen to get some replacement parts
Once I got back, it was time to...
Firstly, the cabin filter and housing, cover comes off, followed by the filter and 3 t30 bolts
And then the covers
Followed by a shitload of #10 bolts, and you're left with this:
Here we can see how the oil was seeping out of the half moon areas, probably because sealant was applied incorrectly.
Valve cover got a good and well needed clean
Took a while to clean the old gunk off, now ready for some quality sealant (Sealant is only required in the half moon and front cover areas)
New sealant applied
And then...
All done!
No more leaks, although I still need to give the engine a proper clean... Didn't want to get the pressure washer in there with wet sealant around. Strangeley enough, it was also a vacuum leak source, and my rough idle issue is now gone. Car is muuuch smoother and happier.
Thanks for watching
Current:
'10 E90 330d Exclusive
Ex:
F25 X3 2.0d ,Alfa Romeo GT 3.2, F20 M135i, 
E90 M3 Dynamic LCi
,
'11 BMW E90 320d MSport
,
'09 BMW E90 320i Exclusive
,
'03 BMW E46 330i Individual
,
'02 BMW E39 525i Individual
, '06 Impreza
2.0R
Wagon, '03 S3 8L, '11 A3 1.6TDi, '70 VW Beetle 1600 Twin Port '00 A4 2.4 V6, '09 Ibiza Cupra 1.8T, 2013 Vivo Gran Turismo, E36 M3 Coupe, E46 320i Individual MSport, '98 Civic V Tec, E36 318is Msport, E30 318i Coupe,GOLF MK1 GT