25-07-2011, 03:00 PM
CocoPops
My Garage
Honorary///M


Posts: 1 983
Likes Given: 167
Likes Received: 1 710 in 723 posts
Joined: Jan 2011
Reputation: 22
RE: Favourite Books
---
Big Dean R Koontz fan, amongst others.. Steven King as well! John Grisham had some epics as well!
---
12-05-2015, 01:56 AM
Hiryder
My Garage
Newbie

Posts: 15
Likes Given: 0
Likes Received: 2 in 2 posts
Joined: May 2015
Reputation: 0
RE: Favourite Books
---
It would seem that Members stopped reading around 2011, just about the time of the Kindle and tablets...

I love to read Clive Cussler, Richard Bach and Popular Mechanics.
08-07-2015, 05:21 PM
jamot
My Garage
Not so newbie anymore!

Posts: 58
Likes Given: 0
Likes Received: 11 in 9 posts
Joined: Mar 2012
Reputation: 0
RE: Favourite Books
---
1984 and the Kite Runner. Absolute must reads.
04-01-2017, 02:18 PM
Solo Man
My Garage
Addicted to the Forum


Posts: 1 924
Likes Given: 2
Likes Received: 247 in 220 posts
Joined: Sep 2010
Reputation: 4
RE: Favourite Books
---
Am busy reading Supervan and I (again) about the life and times of Sarel v d Merwe. Very nice and interesting read about one of the greatest racing and rally drivers ever. Also enjoyed Wilbur Smith a lot but that was many moons ago. Some of my favourite books that i read again from time to time are On a Mountain by Dienie Esterhuysen and Mover of Men and Mountains by RG le Tourneau. Actually gonna start reading it right now!
04-01-2017, 03:02 PM
TBP88
My Garage
Cans has TLGP now!


Posts: 435
Likes Given: 103
Likes Received: 132 in 103 posts
Joined: Aug 2016
Reputation: 0
RE: Favourite Books
---
About to start JM Coetzee's new book (Schoodays of Jesus). Mostly read classics now - I think every single person capable of reading English should read "The Old Man and the Sea".
---
Previously owned cars:
2003 Alfa Romeo 147 T-Spark (Navy blue and beige interior)
2006 Alfa Romeo 147 JTD 16v (Silver and beige interior)
Current:
2007 BMW Z4M Coupe (Silbergrau and Black Leather)
04-01-2017, 07:00 PM
raks16
My Garage
Think I got this...


Posts: 136
Likes Given: 55
Likes Received: 46 in 43 posts
Joined: Jun 2013
Reputation: 0
RE: Favourite Books
---
The Godfather and Dan Brown books are my favorites
04-01-2017, 07:09 PM
cOlDFuSiOn
My Garage
Master of the Posts


Posts: 3 405
Likes Given: 1 442
Likes Received: 956 in 854 posts
Joined: Nov 2012
Reputation: 11
RE: Favourite Books
---
Currently lying around the living room. A short History of nearly everything (Bryson classic), The Quantum Story (Baggot).. Reading as I get a chance, never read a novel in my life besides prescribed works from school days.. urgh
---
Current:
'14 F30
MSport Alpine White III, Coral Red, Sat Nav, iDrive touch, PDC + reverse cam, Harman Kardon, N55 222.4wkw | 413wnm STOCK
'16 F30 318i LCI Manual, Alpine White III, Black Leather


Mods: Optic Blue Lamin-X fogs, VPS light shields, CF Splitters, Mirrors, Ducktail spoiler, Aluminium interior trim upgrades...

Retired BMWs:
'12 F30 320d
'12 F20 118i
'09 E90 LCI 320i M-Sport
'07 E90 320i Excl
'91 E30 325iS Evo I
04-01-2017, 07:31 PM
(This post was last modified: 04-01-2017 08:23 PM by Maljan.)
Maljan
My Garage
Addicted to the Forum


Posts: 1 126
Likes Given: 107
Likes Received: 241 in 215 posts
Joined: Jan 2012
Reputation: 1
RE: Favourite Books
---
I like non-fiction best, mostly history - of wars, cars, motorcycles and planes. Here is a sample of books I am currently busy with.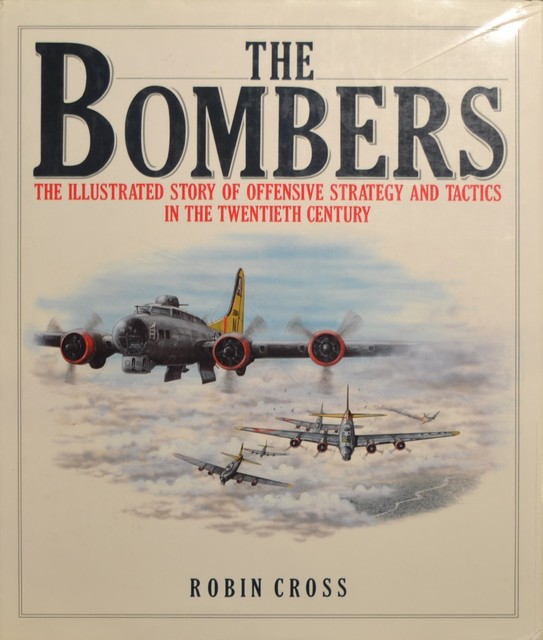 Don't even ask if you can borrow one of them....
---
Present BMWs:
'89 735i Auto
'01 325i Manual
'02 530i Manual
Past BMWs:
'79 520 Manual, '97 328i Manual, '97 528i Auto, '98 318is Manual
The following 1 user Likes Maljan's post:
cOlDFuSiOn
04-01-2017, 09:53 PM
LOW BOOST
My Garage
I'm coming for that TLGP...


Posts: 247
Likes Given: 48
Likes Received: 50 in 36 posts
Joined: Dec 2012
Reputation: 0
RE: Favourite Books
---
My new years resolution is to complete the Bible before end of February.
Just completed Genesis.
Very interesting read so far..

Sent from my GT-I9500 using Tapatalk
The following 1 user Likes LOW BOOST's post:
cOlDFuSiOn
User(s) browsing this thread:
1 Guest(s)
Return to Top
Return to Content